Event - The Role of Gut Health in Women's Health*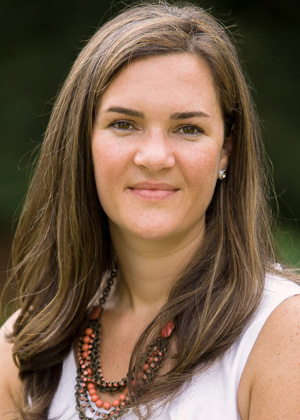 Event - The Role of Gut Health in Women's Health*
MARCH 29TH, 2023 | 4-5 pm EDT
Presenter
Jaclyn Chasse-Smeaton, ND
FREE Webinar - Register here.
Functional Gastrointestinal Disorders (FGIDs) affect about 1 in 4 people in the United States, leading to common complaints of occasional constipation and loose stools, digestive discomfort, and much more.  There is mounting evidence, also, that the health of a woman's gut has impact that reaches FAR beyond these symptoms.  In this webinar, we will discuss the impact that FGIDs have on women, outside of the typical digestive symptoms and into impacts such as estrogen balance, uterine health, fertility, PMS, and much more.*
This webinar is for healthcare professionals and students only.
To register, CLICK HERE. Select register, enter your information, and then select submit.
The webinar will be held 4-5 pm EDT.
CE Information - This webinar is pending approval for the following:
• 1.0 credit of Naturopathic Continuing Education by The American Association of Naturopathic Physicians for NDs.
• 1.0 Continuing Education credit by The Board for Certification of Nutrition Specialists℠ , the certifying board of the American Nutrition Association (ANA), for the Certified Nutrition Specialist®.
Please see details on the webinar registration page regarding receipt of CE credit. Eligible for those on the live event only.
About the Presenter:
Dr. Jaclyn Chasse-Smeaton, N.D. is a naturopathic physician and founder of Hello Fertility.  For over 15 years, she has been the nation's leading expert on integrative approaches to infertility, reproductive, and genitourinary health.  She has helped hundreds of couples conceive when they thought there was no hope, and has taught thousands of doctors her successful methods.
In addition to reproductive medicine, Dr. Smeaton has a diverse career spanning clinical laboratory work, dietary supplements, health technology and innovation, and strategic leadership and commercial strategy in the integrative medicine industry.  She currently serves as the Chief Medical Officer for Precision Analytical, creators of the DUTCH Test. 
She has served as adjunct faculty for Bastyr University, as President for both the New Hampshire Association of Naturopathic Doctors and the American Association of Naturopathic Physicians, as an Ambassador for the Academy of Integrative Health and Medicine, and a board member of the Integrative Health Policy Consortium, the American Herbal Products Association, and several others. 
*These statements have not been evaluated by the Food and Drug Administration. This webinar and/or products is not intended to diagnose, treat, cure or prevent any disease.