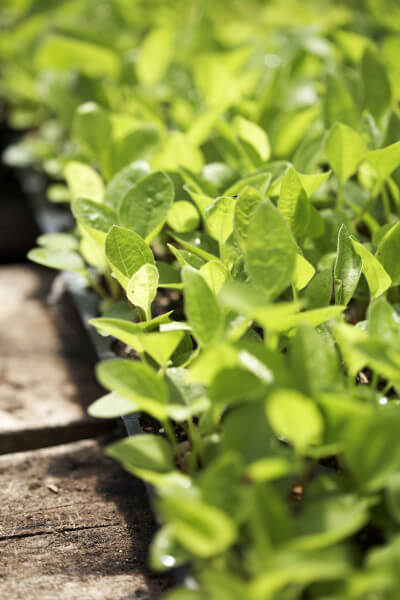 Our investment in the future of herbal products
No other liquid herbal manufacturer in the United States invests a larger percentage of its operating income into as many vertically integrated layers of quality control than Gaia Herbs. These funds are used to nurture continuous improvements and research into best practices at every stage of our operation from seed to shelf, including: seed selection, soil preparation, organic farming, manufacturing, validation technologies, and product packaging.
Stringent Organic Certification
Since our founding in 1986, Gaia Herbs has been committed to upholding the rigorous standards required of a Certified Organic Grower (COG) as determined by Oregon Tilth, one of the strictest and most stringent organic certifiers in the nation. As a result, Gaia Farm (established in 1997) has earned its reputation as one of the leading growers and producers of Certified Organic herbs and herbal products in the United States.
We chose to meet the standards of Oregon Tilth specifically because they are the most uncompromising and thorough certifying bodies associated with sustainable approaches to agricultural production systems, processing, and handling. Each year, Oregon Tilth inspectors evaluate every aspect of our land, production methods, and facilities, including the assessment of our organic seed sourcing, cover cropping practices, crop rotation, soil fertility programs, pest control programs, machinery maintenance, greenhouse practices, neighboring land uses, crop washing practices, crop segregation, plant use and destination, and water use, as well as administrative and documentation practices.
Upholding these standards, Gaia Farm cultivates more than 5 million individual plants (representing 45 species) during each annual growing season. These crops include Echinacea angustifolia, Echinacea purpurea, Skullcap, Valerian, Gotu Kola, Holy Basil, Nettles, California Poppy, Dandelion leaf, Dandelion root, Burdock root, Ginkgo leaf, Hawthorn leaf, Hawthorn flower, and Elder flowers.
Learn more about our farm by checking out the latest news, videos, and photo galleries.