American Skullcap
Scutellaria lateriflora
A member of the Lamiaceae family, this plant has a long history of use in western botanical medicine. It is used to support exhausted nerves resulting from mental and physical exhaustion, maintain normal balance in times of muscular tension, and to support normal sleep patterns. It is trophorestorative to the nervous system meaning it restores nutrition uptake to the nerves. Like most herbs in the mint family, it is cooling yet has bitter principles and other complex chemicals making it a balanced choice as a gentle nervine.
What is American Skullcap Used For?
Skullcap has a calming and relaxing effect on the body and can be used during the day to restore balance to an overworked individual, or in the evening to promote normal healthy sleep. It should be noted that many herbalists traditionally prefer American Skullcap preparations made from the fresh plant parts.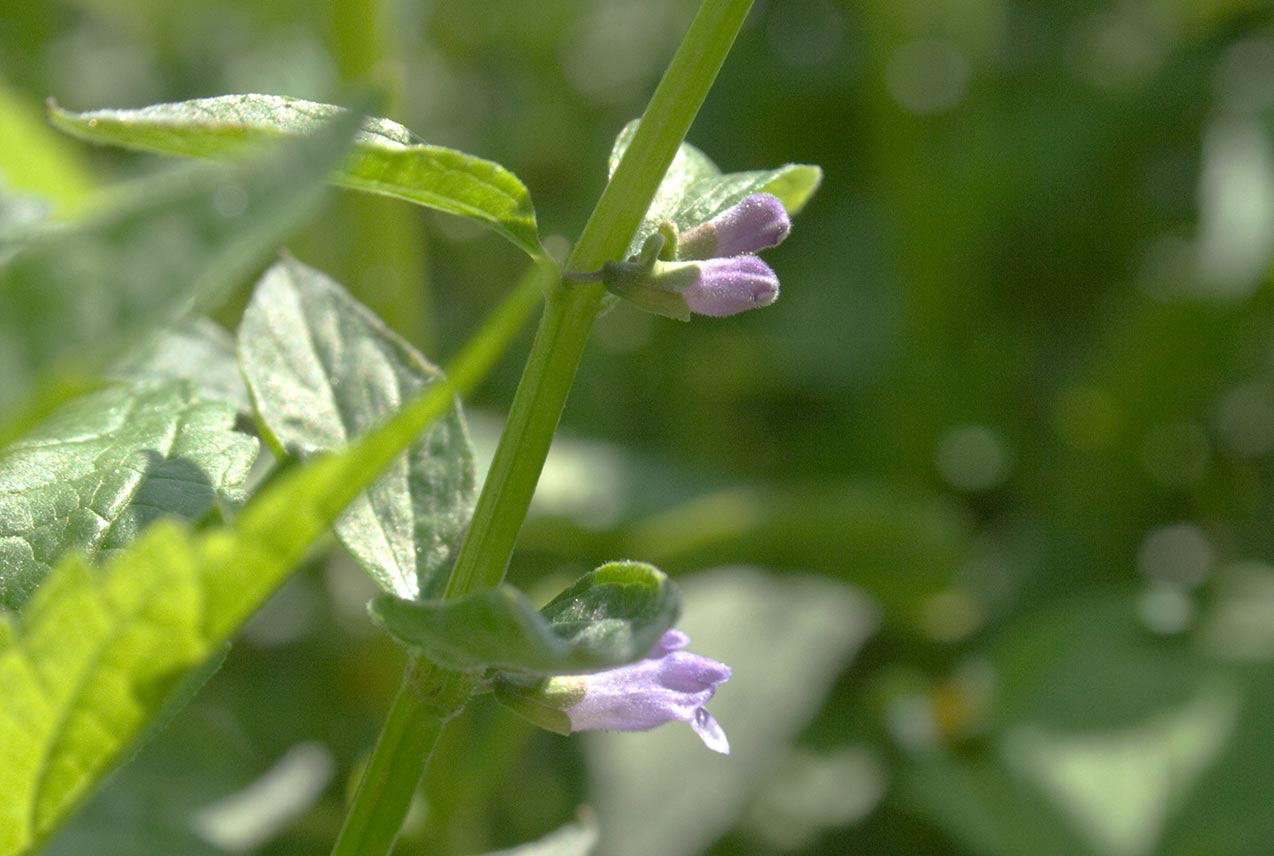 Traditional Health Benefits of American Skullcap
Sleep Support
Stress Support
Additional Information on this Herb
Flavonoids and flavones including the flavonoid glycoside scutellarin. It also contains baicalin, wogonin, lignans, resins, essential oils, tannins, and iridoids.
Aerial parts
1.)    Wolfson P, Hoffmann DL. An investigation into the efficacy of Scutellaria lateriflora in healthy volunteers. Altern Ther Health Med 2003;9:74-8.2.)    Brock C, Whitehouse J, Tewfik I, Towell T. American skullcap (Scutellaria lateriflora): a randomised, double-blind placebo-controlled crossover study of its effects on mood in healthy volunteers. Phytother Res 2014;28(5):692-8. 3.)    Awad, R., Arnason, J. T., Trudeau, V., Bergeron, C., Budzinski, J. W., Foster, B. C., and Merali, Z. Phytochemical and biological analysis of skullcap (Scutellaria lateriflora L.): a medicinal plant with anxiolytic properties. Phytomedicine. 2003;10(8):640-649.
Not for use during pregnancy or lactation. If you have a medical condition or take pharmaceutical drugs please consult your doctor prior to use.
This information in our Herbal Reference Guide is intended only as a general reference for further exploration, and is not a replacement for professional health advice. This content does not provide dosage information, format recommendations, toxicity levels, or possible interactions with prescription drugs. Accordingly, this information should be used only under the direct supervision of a qualified health practitioner such as a naturopathic physician.
Popular Herbs
Our Herbal Reference Guide lets you enhance your relationship with herbs by giving you a comprehensive profile of each plant.
We're sorry, there were no result found for Popular Herbs.