Black Radish
Raphanus sativus var. niger
Black Radish has traditionally been used in Mexican and Chinese medicine and cuisine to support liver and gallbladder health.* Bitter and pungent in taste, these radishes continue to be used by modern herbalists to support the body's natural cleansing processes.*
What is Black Radish Used For?
In studies, Black Radish has been shown to support healthy blood lipid levels, and it also has been shown to promote the overall health of the gallbladder.* The liver normally has many roles within the body, including natural detoxification and cleansing. Black Radish supports liver detoxification enzymes and the release of bile, which naturally helps transport toxins out of the body.*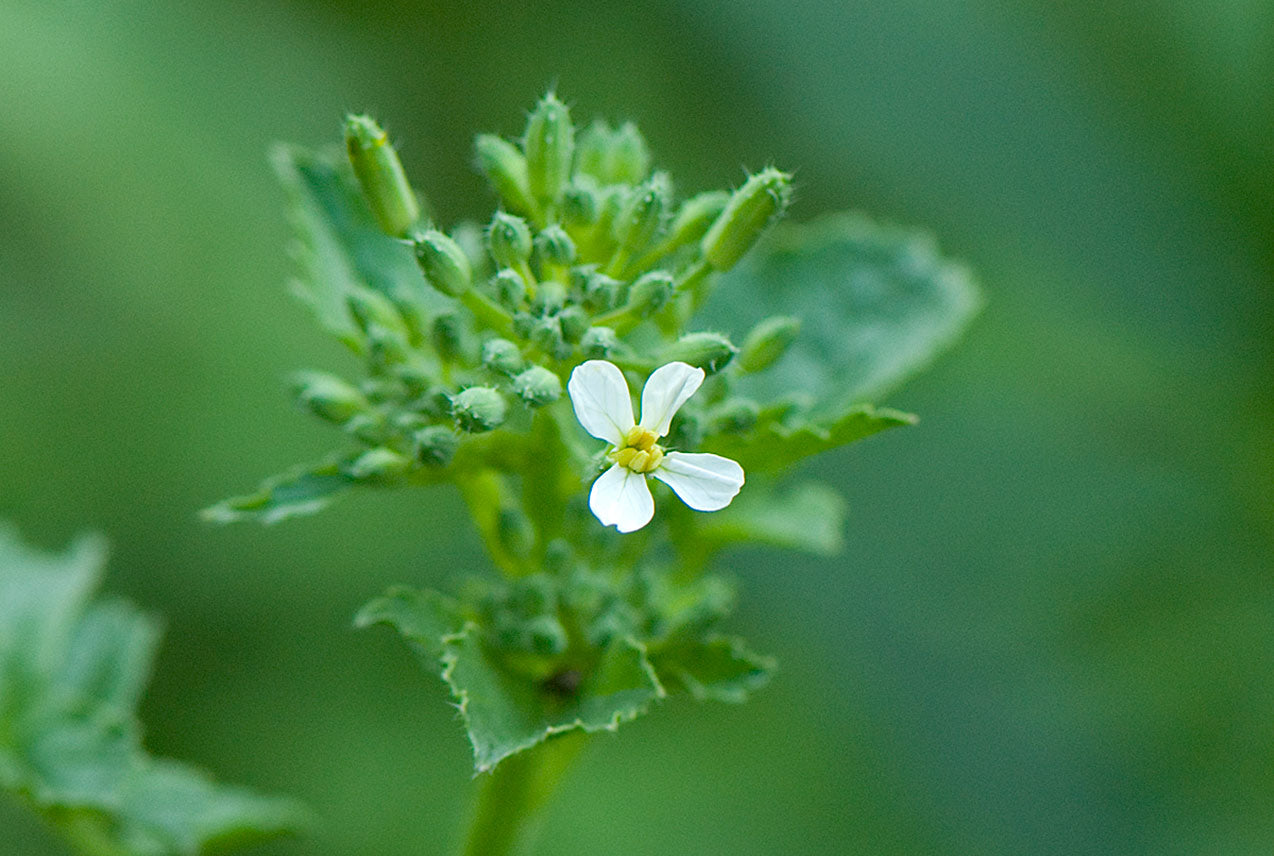 Traditional Health Benefits of Black Radish
Liver & Cleanse Support
Digestive Support
Additional Information on this Herb
Glucosinolates, antioxidants
Root
Castro-Torres, Ibrahim Guillermo, et al. J Biomed Biotechnol. 2012 Hanlon, Paul R., et al. J. Agric. Food Chem., 2007. Evans M, Paterson E, & Barnes D. BMC Complementary and alternative medicine 2014, 14:475.
Not for use during pregnancy or lactation. If you have a medical condition or take pharmaceutical drugs please consult your doctor prior to use.
This information in our Herbal Reference Guide is intended only as a general reference for further exploration, and is not a replacement for professional health advice. This content does not provide dosage information, format recommendations, toxicity levels, or possible interactions with prescription drugs. Accordingly, this information should be used only under the direct supervision of a qualified health practitioner such as a naturopathic physician.
Popular Herbs
Our Herbal Reference Guide lets you enhance your relationship with herbs by giving you a comprehensive profile of each plant.
We're sorry, there were no result found for Popular Herbs.