Boswellia
Boswellia serrata
The resin of the Boswellia serrata trees is a common and important herb in Ayurvedic medicine. Also known as Indian Frankincense, Boswellia has traditionally been used to support a response to occasional pain and to promote a healthy inflammatory response.* It also has a long history of use to support the liver and promote healthy cholesterol levels within normal ranges.* These branching trees, which can be quite large, grow in the dry and mountainous regions of India, the Middle East and Northern Africa, where Boswellia resin and incense have a deep history of cultural and medicinal use.
What is Boswellia Used For?
_Boswellia serrata_ contains naturally occurring triterpenoids, beta-boswellic acid and its structural-related derivatives. Those constituents are what allow Boswellia to support a healthy inflammatory response.* In some cells, Boswellic acid supports apoptosis, which is end of the normal cell life cycle.* It supports healthy, comfortable joints.* According to research, Boswellia appears to work synergistically with the Curcumins in Turmeric, which is why Gaia Herbs combines these herbs in formulations that support musculoskeletal health and occasional pain.*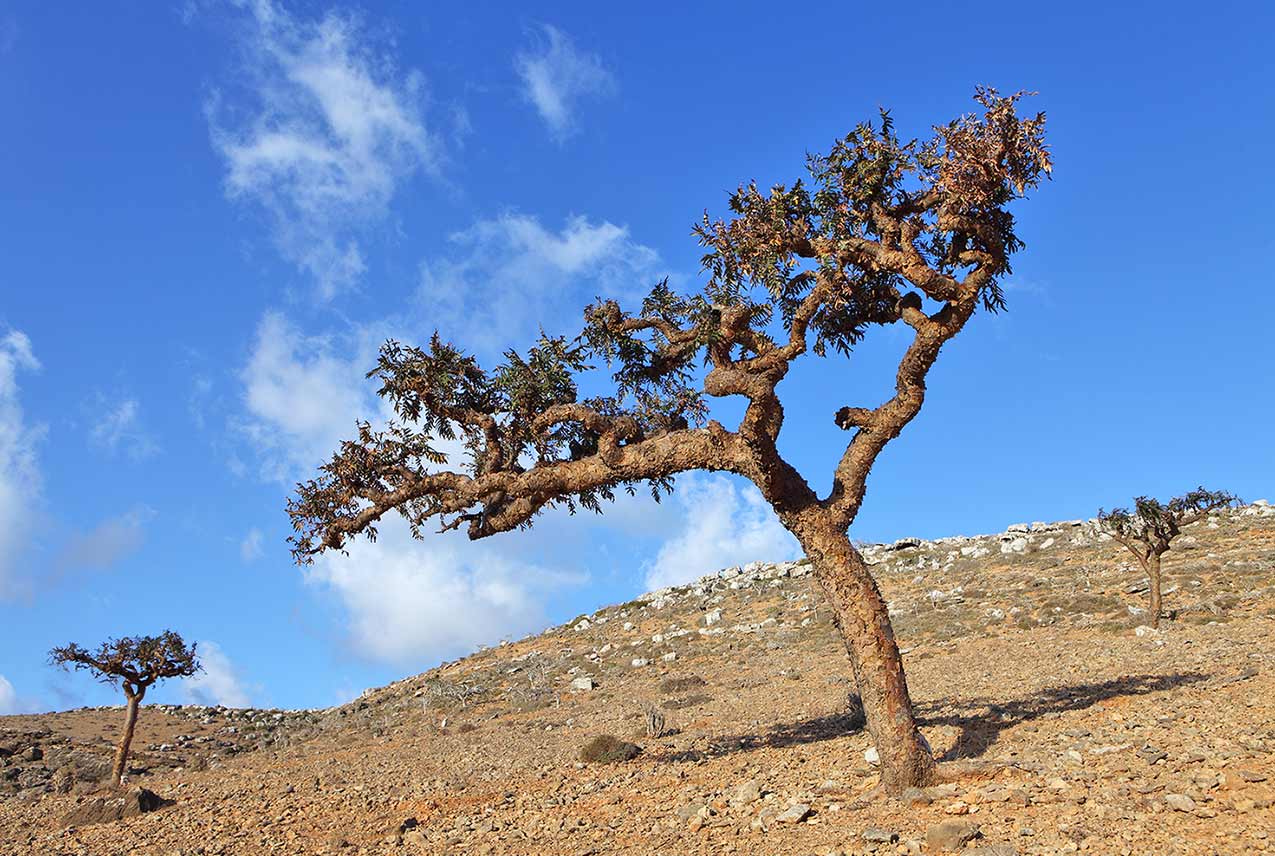 Traditional Health Benefits of Boswellia
Foundational Support
Additional Information on this Herb
triterpenoids, beta-boswellic acid
Gum resin
1)Pungle P, Banavalikar M, Suthar A, et al. Immunomodulatory activity of boswellic acids of Boswellia serrata Roxb. Indian J Exp Biol 2003;41:1460-2. 2)Knaus U and Wagner H. Effects of Boswellic acid of Boswellia serrata and other triterpenic acids on the Complement System. Phytomedicine 1996;3(1):77-80. 3)Gerbeth, K., Meins, J., Kirste, S., Momm, F., Schubert-Zsilavecz, M., and Abdel-Tawab, M. Determination of major boswellic acids in plasma by high-pressure liquid chromatography/mass spectrometry. J Pharm.Biomed.Anal. 12-15-2011;56(5):998-1005. 4)Kruger, P., Daneshfar, R., Eckert, G. P., Klein, J., Volmer, D. A., Bahr, U., Muller, W. E., Karas, M., Schubert-Zsilavecz, M., and Abdel-Tawab, M. Metabolism of boswellic acids in vitro and in vivo. Drug Metab Dispos. 2008;36(6):1135-1142. 5)Poeckel, D. and Werz, O. Boswellic acids: biological actions and molecular targets. Curr Med Chem 2006;13(28):3359-3369.
Not for use during pregnancy or lactation. If you have a medical condition or take pharmaceutical drugs please consult your doctor prior to use.
This information in our Herbal Reference Guide is intended only as a general reference for further exploration, and is not a replacement for professional health advice. This content does not provide dosage information, format recommendations, toxicity levels, or possible interactions with prescription drugs. Accordingly, this information should be used only under the direct supervision of a qualified health practitioner such as a naturopathic physician.
Popular Herbs
Our Herbal Reference Guide lets you enhance your relationship with herbs by giving you a comprehensive profile of each plant.
We're sorry, there were no result found for Popular Herbs.