Echinacea Purpurea
Echinacea purpurea
This member of the Compositae (daisy) family, sometimes referred to as Purple Coneflower, was popularized by European research commencing in 1939 conducted primarily on the fresh pressed aerial portions of the flowering plant. Echinacea purpurea is scarce in the wild but is considered native to Arkansas and Missouri and traveled eastward after 1968. It is drought and disease tolerant and therefore very easy to cultivate. All Echinacea purpurea currently used in commercial preparations is cultivated.
What is Echinacea Purpurea Used For?
There are distinct functions to differentiate depending on the part of the plant being used. Gaia Herbs has extensively researched the activity of the seeds, flowering tops in several phases of development and the roots through a grant sponsored by the National Centers for Complementary and Alternative Medicine. It is important to look for and use products that have been tested for activity and list either Alkylamides or Polysaccharide content on the label, as these constituents are relatively unstable and need to be prepared and delivered properly to maximize efficacy. The flowers when harvested in their early developmental phase contain Arabinogalactin Proteins and Polysachharides. These chemicals support ongoing immune function and are best-used long term for supporting the immune system. The roots harvested in the fall contain large amounts of Alkylamides and support a healthy inflammatory response in the sinuses and are best used at onset, not for long-term use.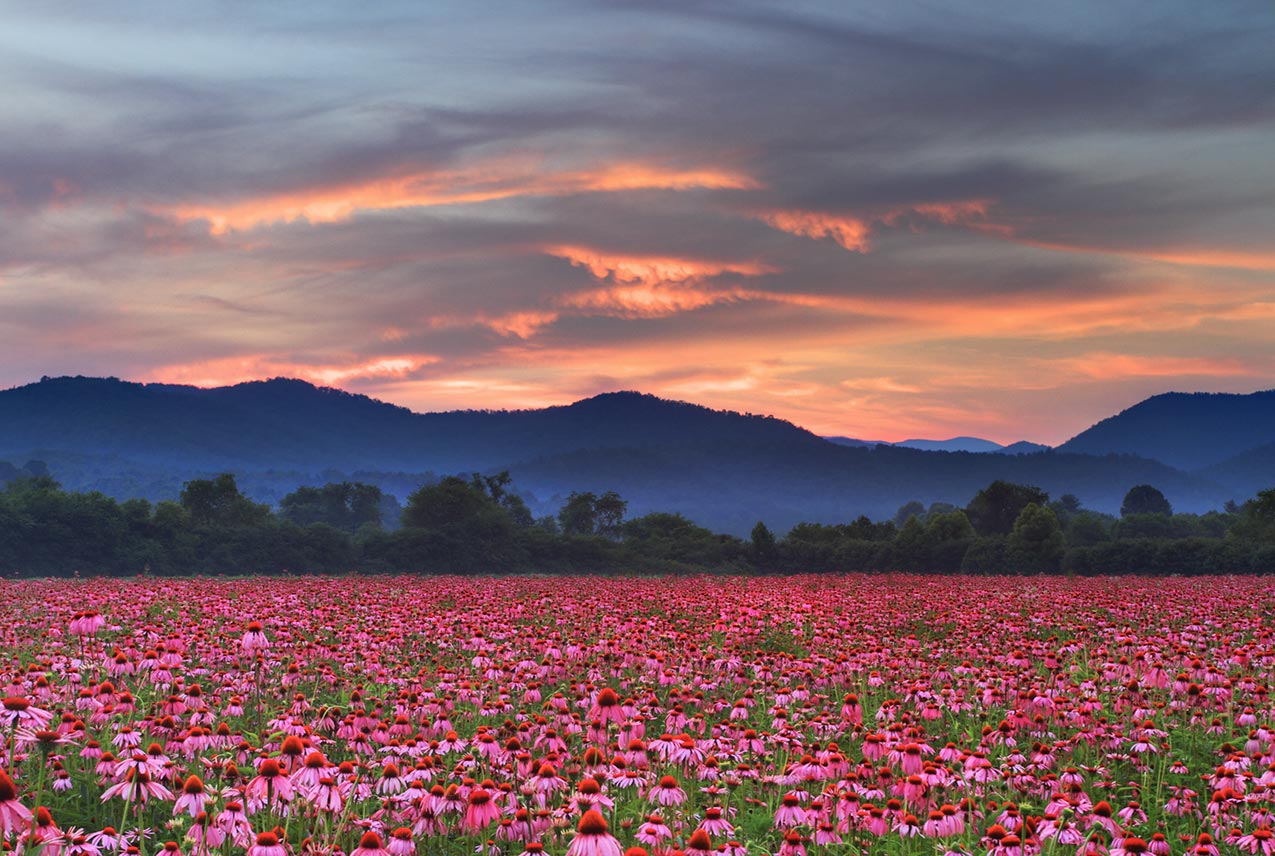 Traditional Health Benefits of Echinacea Purpurea
Immune Support
Foundational Support
Additional Information on this Herb
Contains essential oils, flavonoids, polysaccharides, arabinogalactan proteins, caffeic acid derivatives and alkylamide fractions.
Root, seed and aerial parts
Macrophage Activating Effects of New Alkamides from the Roots of Echinacea species. Journal of Natural Products 2005, 68, 773-776. Ying Chen, Tong Fu, Tao Tao, Jinghua Yang, Yung Chang, Meihua Wang, Linda Kim, Luping Qu, John Cassady, Ricahrd Scalzo, and Xiping Wang. Chromosome Karyotyes of Echinacea angustifolia var. angustifolia and E. purpurea. Hort Science Vol. 39(2) April 2004, 368-370. Luping Qu, Xiping Wang, Meihua Wang, Eatherly Hood, Richard Scalzo.
Not for use during pregnancy or lactation. If you have a medical condition or take pharmaceutical drugs please consult your doctor prior to use.
This information in our Herbal Reference Guide is intended only as a general reference for further exploration, and is not a replacement for professional health advice. This content does not provide dosage information, format recommendations, toxicity levels, or possible interactions with prescription drugs. Accordingly, this information should be used only under the direct supervision of a qualified health practitioner such as a naturopathic physician.
Popular Herbs
Our Herbal Reference Guide lets you enhance your relationship with herbs by giving you a comprehensive profile of each plant.
We're sorry, there were no result found for Popular Herbs.