Jamaican Dogwood
Piscidia piscipula
Although the common name of this plant refers to one of the countries you can find this shrubby, medium-sized deciduous tree, it is also native to Southern Florida, the West Indies, and Texas. Native Americans of the West Indies discovered that the bark of this tree would tranquilize fish so that they could be caught by hand. One of the other common names is "Fishfuddle" or "Florida Fish Poison". The bark does have properties that help to modulate pain and tension and has been used traditionally in its native ranges for this purpose.
What is Jamaican Dogwood Used For?
The root bark and bark have been used traditionally to help with menstrual cramps. It does contain some isoflavonoid compounds (jamaicine, ichtynone, milletone) that have sedative properties. It has been used to support a healthy inflammatory response, promote comfort for occasional aches and pains, including headaches and cramps, as well as stress and tension.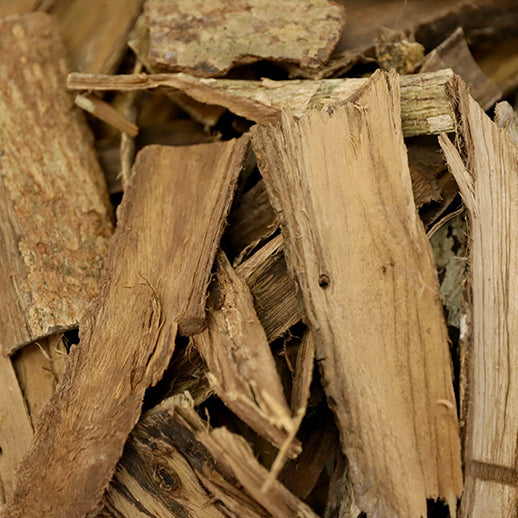 Traditional Health Benefits of Jamaican Dogwood
Foundational Support
Additional Information on this Herb
Piscidine, Jamaicine, Ichthynone, Millettone
Bark
Nellis, David N. 1994. Seashore plants of South Florida and the Caribbean: A guide to identification and propagation of xeriscape plants. Pineapple Press. 160 p.
Not for use during pregnancy or lactation. If you have a medical condition or take pharmaceutical drugs please consult your doctor prior to use.
This information in our Herbal Reference Guide is intended only as a general reference for further exploration, and is not a replacement for professional health advice. This content does not provide dosage information, format recommendations, toxicity levels, or possible interactions with prescription drugs. Accordingly, this information should be used only under the direct supervision of a qualified health practitioner such as a naturopathic physician.
Popular Herbs
Our Herbal Reference Guide lets you enhance your relationship with herbs by giving you a comprehensive profile of each plant.
We're sorry, there were no result found for Popular Herbs.