Ligustrum
Ligustrum lucidum
Ligustrum is a species of privet known as "glossy privet" native to the southern part of China. Known as Nu Zhen Zi in Chinese. It is grown primarily as an ornamental shrub, but has been used in Traditional Chinese Medicine for some time. The fruit is used for medicine, but has little history of being used as a food source traditionally. Erzhi Wan also know as "Two Solstices Pill" containing ligustrum consists of winter harvested ligustrum berries harvested at the winter solstice and Eclipta alba harvested at the summer solstice. This combination is thought to have a balancing effect on the two opposing energetic systems.
What is Ligustrum Used For?
In traditional Chinese medicine herbs known to help replenish "essence" sometime translated as body fluids are known as Yin Tonics. These remedies are nourishing and "tonic". There has been some research conducted, mostly in laboratory settings that has investigated the effects of Ligustrum on immune function.*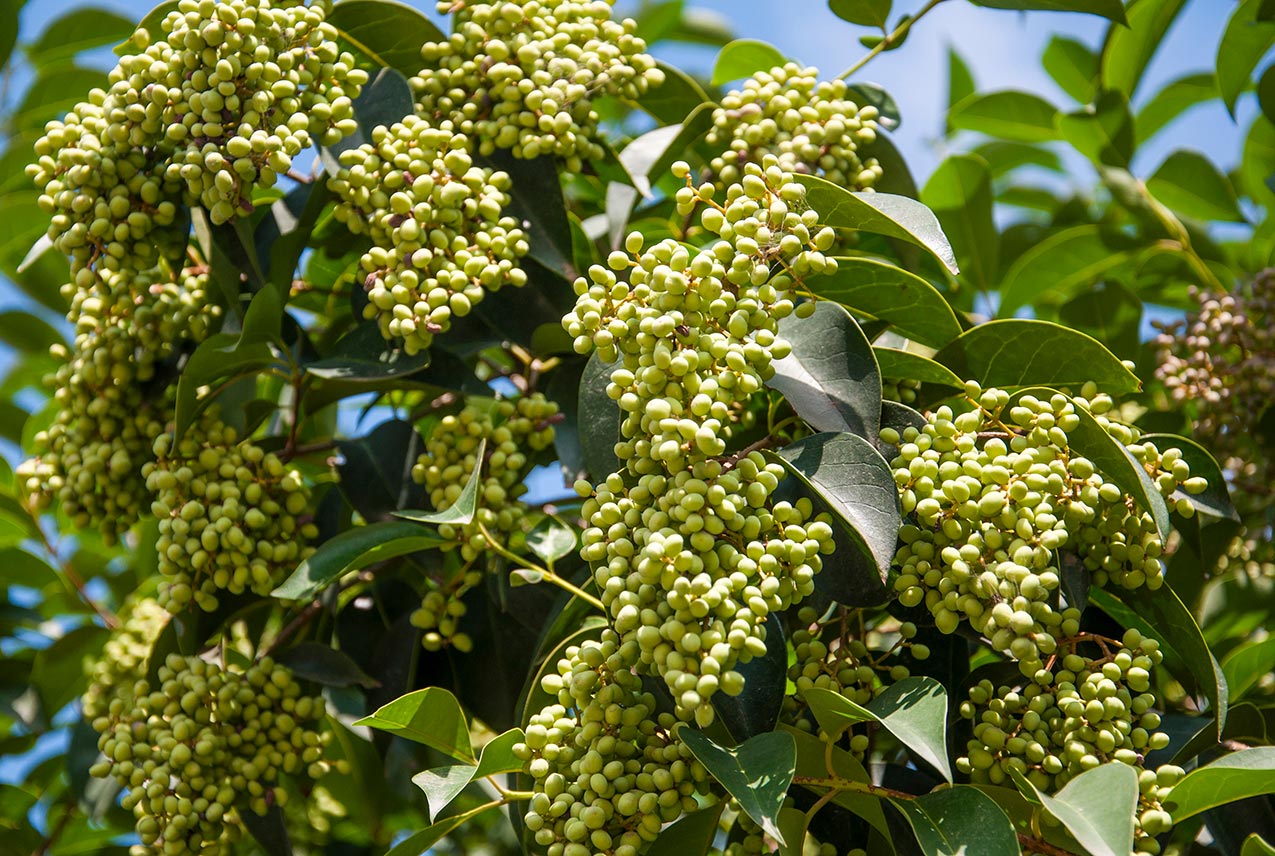 Traditional Health Benefits of Ligustrum
Stress Support
Immune Support
Liver & Cleanse Support
Additional Information on this Herb
oleanolic acid, crategolic acid, lupeol, betulin, verbascoside, and flavonoids, essential fatty acids.
Fruit
Huang X, Yin Z, Ye W, Shen W. [Chemical constituents from fruits of Ligustrum lucidum]. Zhongguo Zhong Yao Za Zhi. 2010 Apr;35(7):861-4. Ravipati AS, Zhang L, Koyyalamudi SR, Jeong SC, Reddy N, Bartlett J, Smith PT, Shanmugam K, Münch G, Wu MJ, Satyanarayanan M, Vysetti B. BMC Complement Altern Med. 2012 Oct 6;12:173.
Not for use during pregnancy or lactation. If you have a medical condition or take pharmaceutical drugs please consult your doctor prior to use.
This information in our Herbal Reference Guide is intended only as a general reference for further exploration, and is not a replacement for professional health advice. This content does not provide dosage information, format recommendations, toxicity levels, or possible interactions with prescription drugs. Accordingly, this information should be used only under the direct supervision of a qualified health practitioner such as a naturopathic physician.
Popular Herbs
Our Herbal Reference Guide lets you enhance your relationship with herbs by giving you a comprehensive profile of each plant.
We're sorry, there were no result found for Popular Herbs.