Rhaponticum
Rhaponticum carthamoides
Native to Siberian alpine meadows, Rhaponticum (Rhaponticum carthamoides) is a perennial herb that is commonly called maral root. It has been consumed for centuries in Siberia and across Eastern Europe, often alongside Rhodiola, another adaptogen that hails from the same region. The root has been used traditionally to support a healthy response to physical stress and promote normal energy levels.* It also has a long history of use to support stamina and a healthy libido in men and women.* Rhaponticum produces pink thistlelike flowers, is a valued herb in Russian folk medicine and is also used in Traditional Chinese Medicine.
What is Rhaponticum Used For?
Modern herbalists have used Rhaponticum to support physical and mental endurance and natural resilience.* The herb can help promote stamina, and it can support lean muscle mass and healthy oxygen levels in muscles before and during exercise.* As an adaptogen, it helps support the body's healthy physical stress response, which is controlled by the adrenal glands.* In human studies, Rhaponticum has been shown to support normal glucose levels, and it has been shown to offer antioxidant and immune support.* Rhaponticum has also been used to support healthy transitions during menopause.*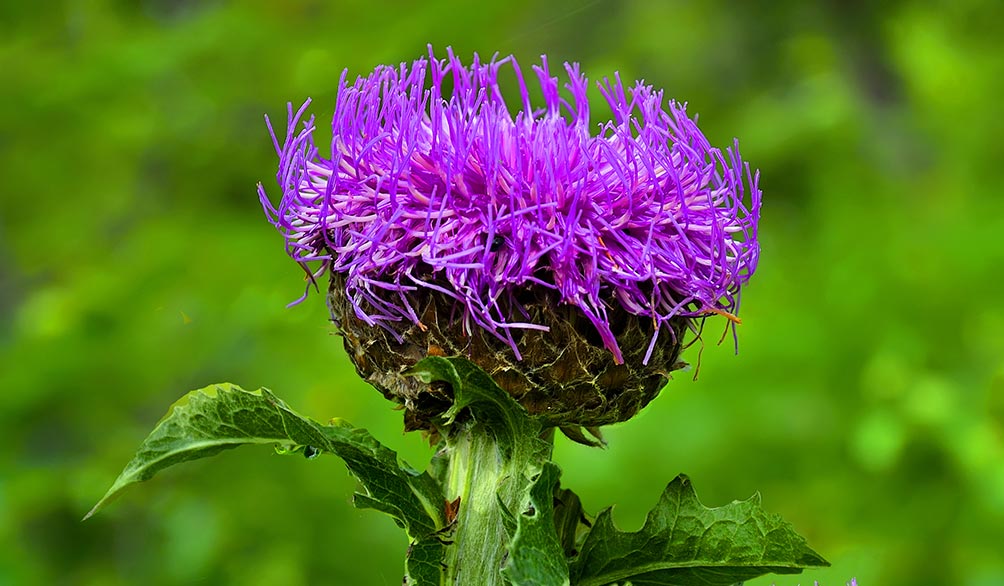 Traditional Health Benefits of Rhaponticum
Brain & Cognitive Support
Energy Support
Men
Women
Additional Information on this Herb
Ecdysteroids, and phenolics (flavonoids and phenolic acids) accompanied with polyacetylenes, sesquiterpene lactones, triterpenoid glycosides and terpenes
Root
1.) Kokoska L, Janovska D. Chemistry and pharmacology of Rhaponticum carthamoides: a review. Phytochemistry 2009;70(7):842-55. 2.) Gadzhieva RM, Portugalov SN, Paniushkin VV, Kondrat'eva II. [A comparative study of the anabolic action of ecdysten, leveton and Prime Plus, preparations of plant origin]. Eksp Klin Farmakol 1995;58(5):46-8. 3.) Azizov AP, Seifulla RD, Chubarova AV. [Effects of leuzea tincture and leveton on humoral immunity of athletes]. Eksp Klin Farmakol 1997;60(6):47-8. 4.) Dushkin M., et al. BMC Complment Altern Med. 2014 Jan 20;14:33. Hasper I., et al. Menopause. 2009 Jan-Feb;16(1):117-31 Kokoska L. and Janovska D. Chemistry and pharmacology of Rhaponticum carthamoides: a review. Phytochemistry. 2009 May;70(7):842-55.
Not for use during pregnancy or lactation. If you have a medical condition or take     pharmaceutical drugs please consult your doctor prior to use.
This information in our Herbal Reference Guide is intended only as a general reference for further exploration, and is not a replacement for professional health advice. This content does not provide dosage information, format recommendations, toxicity levels, or possible interactions with prescription drugs. Accordingly, this information should be used only under the direct supervision of a qualified health practitioner such as a naturopathic physician.
Popular Herbs
Our Herbal Reference Guide lets you enhance your relationship with herbs by giving you a comprehensive profile of each plant.
We're sorry, there were no result found for Popular Herbs.